Dr. Sean Ellingworth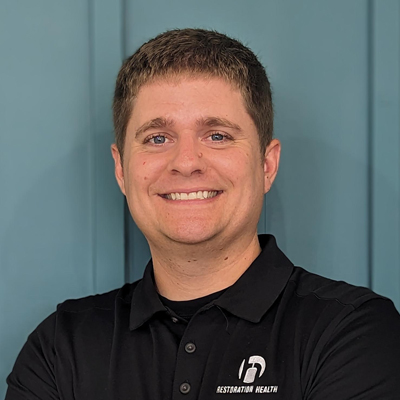 Dr. Sean Ellingworth grew up in Davenport, IA and obtained his Doctor of Chiropractic degree from Palmer College of Chiropractic.
Dr. Sean has a strong passion to help others through structural chiropractic care. This allows the body to function optimally, unlocking your full potential of health and well-being.
Growing up with a chiropractor in the family made it a common practice to be adjusted for overall health and optimal function. For as long as he can remember, Dr. Sean yearned to provide that same care to his community through Chiropractic.
Outside the Office
When he's not working, Dr. Sean and his wife, Dree, enjoy spending time with their two children, eating home-cooked meals, traveling and finding local businesses to support; especially coffee shops. He also likes watching football, motorsports, playing golf and working on his personal health.
EXPLORE OUR SERVICES

Book an Appointment
Contact Restoration Health to schedule an appointment today!
---
Dr. Sean Ellingworth | (317) 284-1470